Reproduced in Matomo > Administration > Diagnostic > Device Detection.
for example for the user agent Mozilla/5.0 (Macintosh; Intel Mac OS X 10_14_0) AppleWebKit/537.36 (KHTML, like Gecko) Chrome/76.0.3809.100 Safari/537.36 Robot_Framework
It shows Unknown:

But we expected it to show as Bots like on http://devicedetector.net/: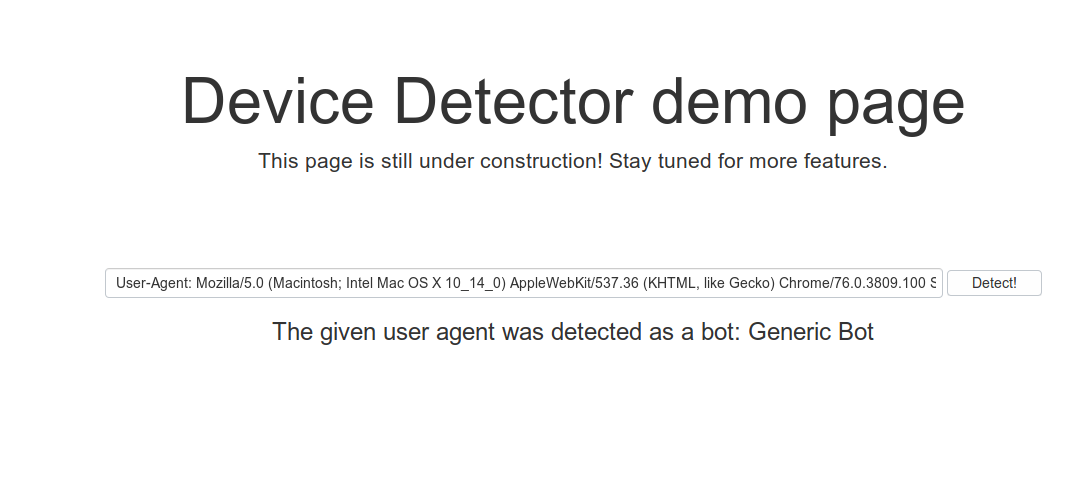 Could we show a clear message like This User-Agent is detected as a generic Bot. Visits with this user agent will not be tracked in Matomo..